Gail Maderis
Consultant of the Group
Gail Maderis is the President and CEO for the Association of the Northern California Bay Area. As a successful individual who once served as CEO of a biotechnology company, Ms. Maderis has placed her rich experience and high sense of responsibility into the development of the Association through enterprise development, face-to-face experience exchanges, employee training, support for education, etc. Ms. Maderis received a Bachelor of Commerce from UC Berkeley and a master's degree from Harvard Business School.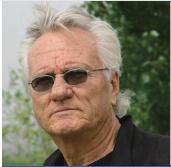 Chris Nebe
Consultant of the Group
Chris D. Nebe is a writer, producer, and director with over 30-years working experience in Hollywood. He is the president of Monarex Hollywood Corp in Los Angeles as well as an award-winning filmmaker, bringing home awards from prestigious film festivals such as Cannes and CINE. His feature documentaries "Marco Polo's Shangri-La" and "Marco Polo's Roof of the World" have won Bronze Prizes from the 28th US Television Awards. Furthermore, his documentary series "Mysterious China", featuring themes from Chinese scenery, history, and culture, together with eight of his other documentary films were permanently collected and exhibited in the Asian Museum.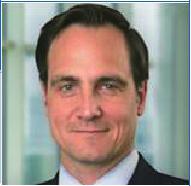 Christopher O'Brien
Consultant of the Group
Christopher O 'Brien is a partner of Polsinelli, a prestigious law firm ranked in the top five percent in the world. He was nominated last year by the Los Angeles Business Journal for most influential lawyer in e-business and the digital media field.

Joe Saltzman
Consultant of the Group
Joe Saltzman is a journalism professor at the Annenberg School for Communication and Journalism at the University of Southern California. He has over 20 experience working in the media industry, winning more than 50 awards including the Columbia University-duPont Broadcast Journalism Award (the broadcasting equivalent of the Pulitzer Prize), 4 Emmy Awards, 4 Golden Mike Awards, and 2 Edward R. Murrow Awards. Mr. Saltzman is also the co-author of "Heroes and Scoundrels: The Image of the Journalist in Popular Culture".

He Zhen
Consultant of the Group
As a Partner of Roseview Capital, a Canada Senior Consultant, and lawyer of the Beijing Dacheng Law Firm in Canada, He Zhen is a Chinese lawyer and economist with a LL.B. and M.B.A. from Rensselaer Polytechnic Institute as well as a Member of Asia Business Opportunity Commission (ABOC) London in Ontario, Canada

Regis B. Kelly
Consultant of the Group
Mr. Kelly is a famous neurobiologist that graduated from the Department of Physics at the University of Edinburgh in 1961. He received a Ph.D. in biophysics from the University of California in 1967. Furthermore, he has served as the Dean of Biochemistry and Biophysics at UCSF, the Director of the Institute of Hormones at UCSF, and the President of UCSF. Since 2004, he has been serving as the Director of the Institute of Quantitative Biomedical Research.

Li Qiang
Consultant of the Group
Founder and partner of the Tsinghua Entrepreneur Association Angel Fund; Expert with 10 years of experience in mobile social cloud computing; Vice President of North America Branch, Tsinghua Entrepreneurs Association; Mr. Li has invested in more than ten companies, including Veetle, Cloudacl, Healthcrowd, Nopset, and Aptitude.